My Mission
To serve God the best that I can and to let other peolpe know that we must pray to help other people.

Here are some Bilbe verses to show how significant Israel and Jerusalem is.

Psalm 122:6
Pray for the peace of Jerusalem:
May they prosper who love thee.



John 11:55
And the Jewish passover was nigh and at hand and many went out to the country up to Jerusalem before the passover to purify themselves.

Acts 1:4
And being assembled together with them, commanded them that they should not leave Jerusalem. But wait for the promise of the father, which saith he, ye have heard of me.

Acts 1:8
But ye shall receive power, after that the Holy Ghost shall come upon you: and you shall be a witness unto me both in Jerusalem and in Judaea, and in Samaria, and into the utter most parts of the earth.

Revelation 21:10
And I John saw the Holy city of Jerusalem, coming down from God out of Heaven, prepared like a bride adorned for her husband.

Welcome To My Home Page
Please bear with me. This is my first attempt at a web page. It is very good that through technology we can reach people with the speed of light using telephones, Internet access and television.

Sometimes though, technology is not always used for good. But technology is not evil. People who use it wrong are evil and can do a lot of damage. Let us who are Christians use it for good..

One of my favorite sites
www.crosswalk.com
Send an email
Contact information
Please send your email prayers for Israel and Jerusalem to us and we will have many churches praying for the peace and security of Israel and Jerusalem. Brian,Phone# 623-245-1153.Prayforthepeaceofjerusalem@msn.com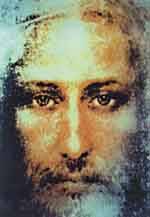 Our Saviour
Prayforthepeaceofjerusalem@msn.com